An Airdrie-based author who has made a name for himself as a film critic has announced he has authored his first novel – a horror anthology comprised of 10 short stories.
The novel, set to be released as a paperback novel and e-book on March 8, is called While You Sleep.
Caillou Pettis, who began writing movie reviews at the age of 16 and has been writing professionally in the entertainment industry for approximately seven years, said he began his creative journey on YouTube and has since worked with channels boasting more than 10 million subscribers and one billion video views.
"I started to watch a lot of YouTube videos, people reviewing movies and I always liked movies," he said. "I had the idea of reviewing them and analyzing them and I got super into that."
Over the years, Pettis said he created his own film review website, and began reaching out to similar website owners to see if he could write as part of their team. Now, he is an official Rotten Tomatoes film reviewer.
He said he always wanted to try his hand at creative writing and got inspired after he saw one of his favourite authors on YouTube publish a book, realizing he could probably do it too.
"I've seen so many other people do it and I've always thought, 'I want to do that,'" he said. "I just didn't know what that would look like. I've always been writing stuff; I've just never known what to do with it.
According to Pettis, some of the stories in his upcoming book are story ideas he has held onto for years.
"I just didn't know how I would actually tell those stories, but I figured after seeing all these other people publish books, I figured I could probably do that if I tried my hardest," he said.
The first-time author said he's always loved horror, and decided to write his novel in that genre.
"I think there's so much range in horror that really no other genre has that kind of range," he said, adding his affinity for the genre can be attributed to its diversity from psychological thrillers to slashers.
"You can do so much and there's so many different ideas, which is also kind of why I wanted to do this book as a short horror story collection – that way, it's not just one idea, but different ideas of different natures."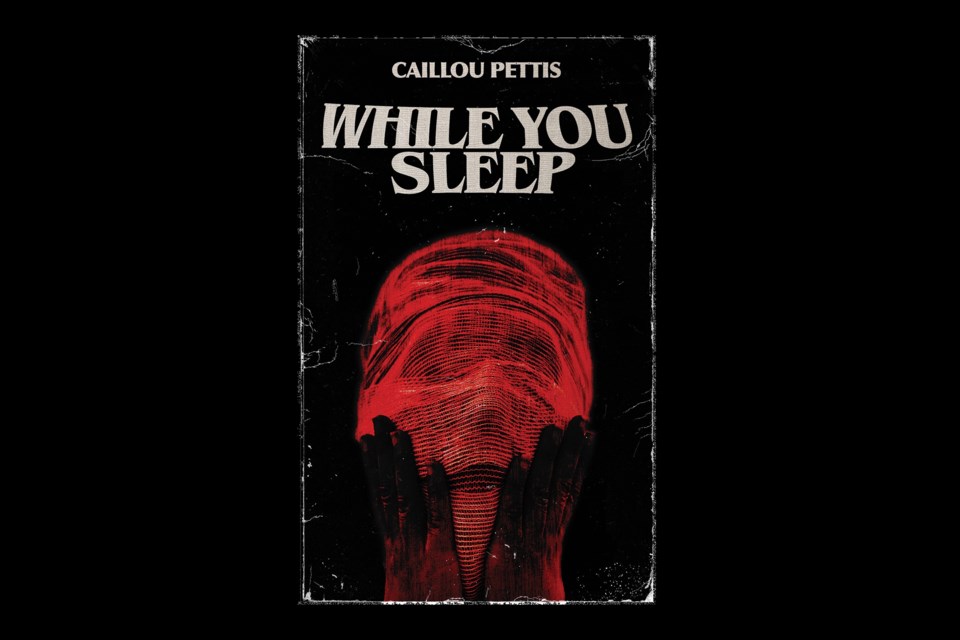 He added the entire book is set inside the fictional city of Newryst, which he created. Each short story is set in different time periods, with one story set in the 1980s and another in present day.
"They're all in the same city and they all have the same feel to them," he said. "What I wanted to do is make this city the creepiest place imaginable – so all the bad things happen [there]."
He added While You Sleep is reminiscent of a Stephen King novel, where multiple books are set in the same city with different events occurring there.
Pettis said one story line follows a character who experiences a case of sleep paralysis that becomes a little bit too real when a demon comes into the real world and causes him some troubles.
Other stories follow an antique store owner who encounters a mysterious music box that turns out to be cursed, and an ordinary girl who sees weird figures appearing in her bedroom and goes on a journey to find out who they are and why they seem so familiar to her.
He added he has a "really cool idea" for a second book set in the same city, with a really special twist to it, but added some people may not pick up on it.
"If you're well versed in certain things, then you probably would," he said. "But I do have an idea for the second book, I know what it's called and what I want the picture to look like.
"I want to start writing it as soon as I can, I just want to wait to hear if people like this book."
While You Sleep is currently available for pre-order on Amazon and the Kobo store. Pettis added he is trying to get it to other outlets as well and is waiting to hear back. He said it should be on the Indigo website as well.
Those interested in learning more about Pettis' work can do so at cailloupettismoviereviews.com