You better believe that this weekend will be one for the books. We're not going to waste any time thinking about how winter is nearly here, and there are only a few warm weekends left in Alberta, let's just focus on the task at hand: having an unforgettable weekend. We've rounded up a list of things to do in Alberta this weekend, and we think you will like what you see. Take a look and start planning the best weekend yet!
The Most Beautiful Art Tour in Alberta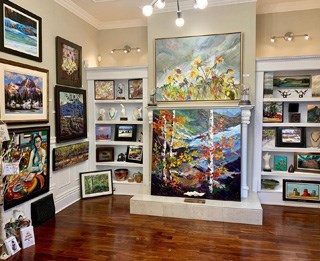 This weekend Alberta's foothills will be exploding with art and adventure for you to discover. Dotted along Highway 22 and Highway 2A, many artists, makers, and art venues are excited to share the spirit of community, collaboration, and creativity with you. This tour allows you to tour galleries and private studios in the stunning foothills of Alberta. There is an artist directory and a map of locations and events to help you plan your day. If you love art, mingling, and all things culture, you'll love this.
The Saskatoon Farm Fall Fair
From 9 am on Saturday to 5 pm on Sunday, you're invited to celebrate all things autumnal at the Saskatoon Farm. You'll enjoy 60 local vendors, live music, pie eating contests, country fair contests, carnival games, and so much more. You'll be well-fed and entertained all weekend long. That's not all. The fill-a-bag sale will give you the opportunity to get all the farm-fresh products you can carry for hugely discounted prices.
Oktoberfest in Olds
Olds is about to be taken over by an Oktoberfest like no other. This annual event brings in about 8,000 people each year and is known as " the world's first and only Bavarian Rodeo." You can get excited for endless rodeo events, a classic rock concert featuring many amazing bands, shopping, tons of food, and – of course – beer! You'll likely spend the weekend in the indoor Bier Garten, but you should make an effort to venture out and check out the grandstand performances. This festival is an unbelievable amount of fun and entertainment, so you don't want to miss out.
Calgary Terry Fox Run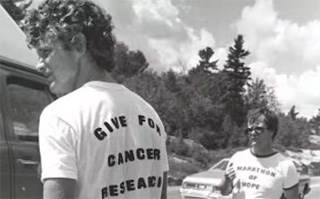 There aren't many Canadians that aren't familiar with the Terry Fox Run. Most of us have participated in many ourselves. These runs take place across Canada to raise money for Cancer research and commemorate Canadian hero Terry Fox. Calgary's run will take place on Sunday, September 18th, and it's just a short loop under 4 km. If you want to run or show up in support, Sunday is the day!
Edmonton Ghost Tours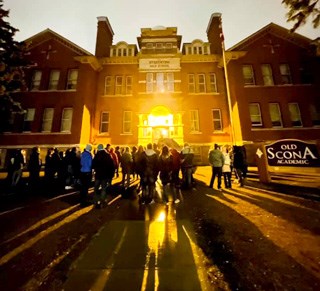 Let's face it, spooky season has begun. So, we might as well embrace it. To get properly amped up for fall, why not scare yourself silly? Edmonton Ghost Tours are designed specifically to give you thrills and chills while learning about Edmotn's spooky past. Several tours include Old Strathcona, U of A, the Haunted Pub Tour, and more. If you're brave enough to join, you certainly won't forget the experience anytime soon.
Britanny Burr is a freelance writer and a contributor to Great West Media. This story was written for the 2022 Hot Summer Guide advertising feature. It is not written by and does not necessarily reflect the views of the editorial staff.