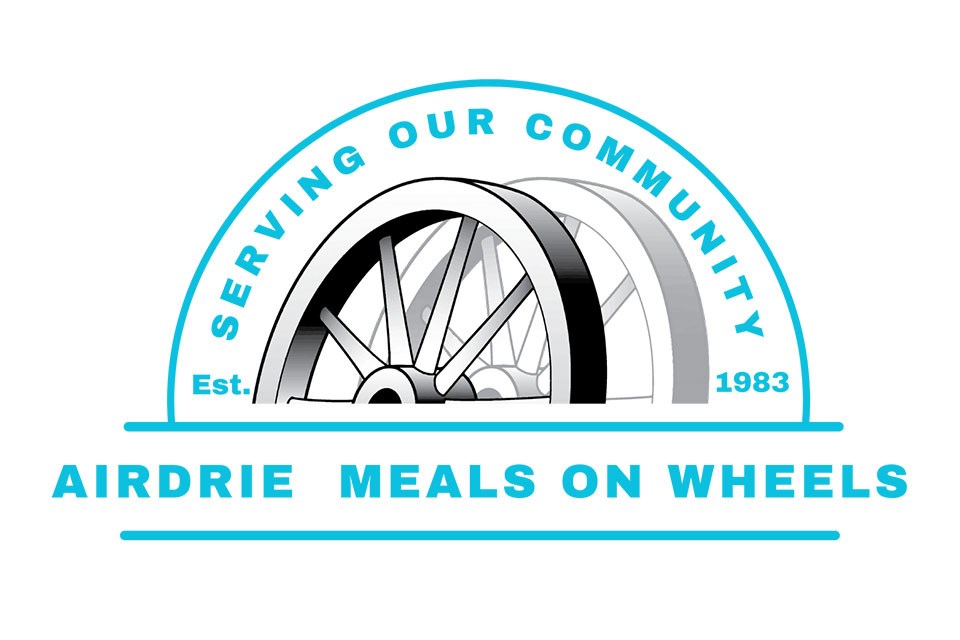 "Never doubt that a small group of thoughtful, committed, citizens can change the world. Indeed, it is the only thing that ever has." This quote by Margaret Mead truly speaks to the spirit of Airdrie Meals On Wheels, how the organization came to be and what empowered it to remain active and giving for the past 40 years.
In 1983, the Mount View Health Unit knew if their home care program was to succeed in Airdrie, it was necessary that warm, nutritious meals be readily available for those who found it difficult to make their own. A group of volunteers, with help from the Town of Airdrie and Joan Green, they eagerly took up the cause.
On May 2, 1983, Airdrie Meals on Wheels delivered the first meals. The organization became a registered charity on July 13, 1983.
For 40 consecutive years, the organization has taken great pride in the fact they have never missed a delivery. Lois Jones, public relations representative, is quick to point out that this speaks volumes to the volunteer delivery drivers.
"Our volunteers put the clients first and foremost," says Jones. "This organization was built by caring and dedicated people who saw a need, made a solution, and deployed that solution over and over again, decade after decade through all seasons, a pandemic and any other obstacles in the way."
The meals are currently prepared out of the kitchen at Cedarwood Station, which is a local independent living facility.
"This works well as the kitchen staff is familiar with dietary restrictions and sensitive digestion concerns," Jones says.
She also points out that their service is about more than the meals.
"I can't speak highly enough about our volunteer drivers who share a smile, a story and most importantly – take time to listen to the clients. Each living situation is unique and each client has individual needs. For some, we may be the only person they see that day. Some have taken a fall and it was a driver who came to their aid, ensuring the correct people were notified and that the client was ok. We are not healthcare workers, however, our volunteers have had the opportunity to take first aid training and we have policies and procedures in place should certain instances arise. Social wellness checks are an integral part of our service."
For the organization's 40th anniversary celebration, it has partnered with Volunteer Airdrie to host a festival for seniors aged 55+ and for people with disabilities. The event will be on held May 13 at the Airdrie Town and Country Hall from 11:00 am- 4:30 pm. Included will be a mini trade show, henna artist, dancers, singers and a magician – just to name a few of the entertainers and attractions. Refreshments will be available and attendees will leave with a gift bag filled with treasures from the local business community.
"We hope the place will be full," says Jones. "This event is free to attend but we do need to manage the attendance. Tickets are available through Eventbrite or can be reserved by calling Volunteer Airdrie at (403) 993- 5034 or emailing [email protected]. Let us or Volunteer Airdrie know if assistance with transportation is also needed."
Jones concludes, "If anyone is interested in joining the Airdrie Meals On Wheels team, we are always welcoming volunteers. If you or someone you know could use assistance with meals, please reach out. Visit www.AirdrieMealsOnWheels.ca or call (403) 815-1500 for more information."