"Hearing loss, even mild loss, profoundly affects your life," says Jillian Price, Director, Audiology & Client Experience and Chief Audiologist at HearingLife Canada. "In addition to the incorrect stigma that a hearing aid is bulky and noticeable, some simply feel they cannot afford the costs. Again, this may not be the case. Hearing aids are available at a variety of price points and many health care plans cover a portion of the cost. There are also financing and subsidises for qualifying clients. When it comes to your hearing, treat it as a necessity, not a luxury – because help with the costs is a possibility."
Ready to hear what you have been missing? Here is how HearingLife Canada makes hearing accessible and affordable.
Start with an online hearing test
A quick, five-minute test is a great way to self-assess. This test is free and available at www.hearinglife.ca/online-hearing-test. Results are provided instantly, which you can file away to see if your hearing changes over the years or take to a practitioner for further evaluation.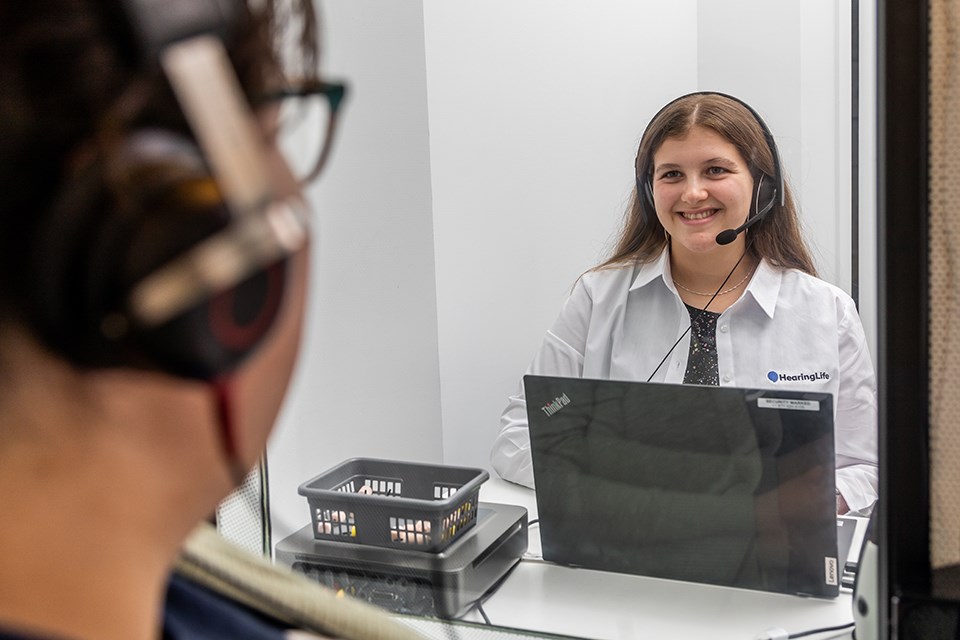 Visit a hearing center
Those aged 19 and over can get a free hearing test when booked in advance at a HearingLife clinic. Guests are warmly welcomed in HearingLife Canada's clinics, which are conveniently located across the nation. There is a centre near you.
Use the free trial
If hearing aids are required, you can get a free 30-day trial to ensure the pair you prefer is right for you. There are many innovative aids on the market; having a chance to test drive a pair for free ensures you are matched with the pair that best suits your personal needs.
Purchase hearing aids
In Canada, hearing aids range from $1,000 to $4,000 per ear. The price range is dependent on several factors including the sound quality and features of the aids, the client's level of loss, and lifestyle requirements. A professional assessment is used to determine your ideal hearing aid solution. From there, options for payment include:
Self funded buy the client.
Using health benefits/insurance through work or an individual plan. Speak with your plan sponsor or health insurance advisor to check your coverage level.
Leverage a health spending account (HSA) if you have one. This alternative to traditional health benefit plans is a wonderful tool for small businesses and solo-entrepreneurs. If you have an HSA in place, consider using it to help offset the cost of your hearing aids.
In some cases you may quality for government or private grant. Additionally, there are some government programs that can subsidize the cost of hearing aids. A HearingLife professional can discuss this option with you and steer you towards applicable applications.
HearingLife Canada offers a flexible financing plan.
"Our goal," concludes Price, "is to ensure that everyone has access to the screening and hearing aids they need. When your hearing diminishes, so does your quality of life. Prioritize your hearing because you – and your life's journey – are worth it. With so many options, there is no reason to put off taking care of your hearing. Visit us online or in one of our clinics today."