Bulwark Law (in association with Advocate Law Criminal Trial Lawyers) is a new firm in Airdrie. Lawyers Jeremy Newton and Braelyn Drever are partners in the firm. Jeremy has years of experience in criminal law, including working for the federal government. Braelyn has experience as a general practitioner. Both were called to the bar in 2012 after obtaining Juris Doctor degrees in 2011 and articling for a year.
The name, Bulwark, comes from a ghost town in central Alberta.
Drever explains, "The name represents the strength of our province, which has a rich history in farming and homesteading where scores of people arrived with hopes and dreams to build a new life. The name Bulwark itself means 'defensive wall,' which is ideal for a defence firm."
Although the firm recently opened, its reputation is quickly growing in Airdrie. The firms tag line speaks to their skill set. "Effective & skilled criminal defence lawyer in the Airdrie and Calgary area." "We invite you to read on our website under Successful Cases to better understand how we may be able to assist your representation needs.
"Our clients have been amazing so far," smiles Drever. "We really do think we have somehow lucked out. Most of our clients are just regular people who maybe made a mistake or got caught up in something."
A criminal lawyer in Alberta is responsible for providing legal advice and representation to individuals who have been charged with a criminal offence. They review the evidence against their client, advise them on their rights and assist them in preparing a defence. In court, they present the case on behalf of their client and argue for the best possible outcome.
Criminal lawyers also provide advice on how to avoid criminal charges in the future. They can help clients understand the laws that apply to them and provide guidance on how to stay within the law. Additionally, they may be able to negotiate plea bargains or reduced sentences with prosecutors.
Criminal lawyers are an important part of the justice system in Alberta. They ensure that everyone has access to fair representation and that all parties involved receive a fair trial. Without criminal lawyers, many innocent people would be wrongfully convicted of crimes they did not commit.
"In general, our clients have been good people and great to work with. I think there is a stigma out there that all people caught up in the criminal justice system are 'bad' people but that is simply not always true," says Drever.
The team at Bulwark Law is very invested in the community and enjoys spending time coaching and managing a variety of youth sports.
On behalf of the firm, Drever says their greatest joy is thanks from clients.
"It just means so much. We haven't yet had a client who wasn't super thankful of our work. Every single client, and I mean every single one so far, has thanked us and has been incredibly gracious to the firm. We truly feel there isn't a better recognition than knowing we are making a difference in the lives of our local clients and a difference in the community. Our clients are good people and we are happy to significantly impact in their lives."
Drever and Newton look forward to Bulwark Law Firm becoming well known in the community for both its reputation and for its volunteer work.
"We know a very respected, very impressive lawyer who used to serve the criminal law bar in Airdrie has recently retired, so we're hoping to help fill the gap and the big shoes that he has left behind," Drever concludes.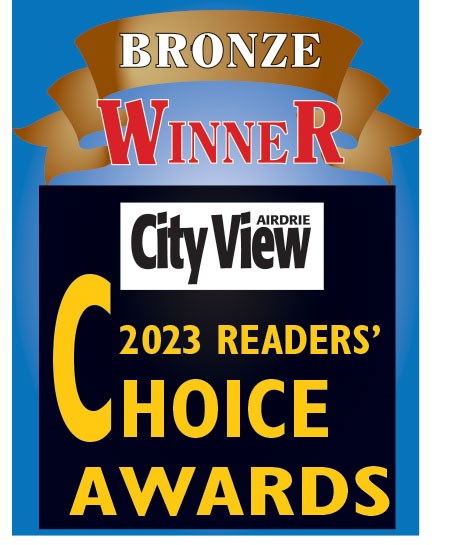 Learn more online and on Facebook, Twitter and Instagram.
Being a new firm to Airdrie, and receiving Bronze for best law firm in Airdrie for Best of Airdrie awards was quite an honour for us. We are Proud to call Airdrie home. Thank You for your trust in Bulwark Law Firm.