Twenty-one Ukrainian children were smiling a little brighter this winter, thanks to the talents of Springbank Community High School's art students.
Earlier this school year, the high school's Art 30 class took part in a global initiative called the Memory Project. The project seeks to "connect youth around the world through art to help build cultural understanding and international kindness," according to the project's founder, Ben Schumaker, who created it in 2004.
The Memory Project's website states it began as a way to create personalized hand-made portraits of children who were living in orphanages around the world. The idea was that a photo of the child would be sent to a participating artist, along with a list of their interests and hobbies. The artist would then paint the portrait in their subject's likeness and incorporate elements of their character. The completed portrait would then be sent back to the child to cherish forever.
Since its inception nearly 20 years ago, the Memory Project has expanded beyond orphanages to include youth who are living in places experiencing hardships. This year, the Memory Project's chosen subjects were living in Ukraine, following the invasion of that country by Russian military forces last year.
Springbank Community High School's art teacher, Erin Tysowski said she discovered the Memory Project when browsing social media last summer, and thought it would make for a great class project for her Grade 12 art students, who would have studied portraiture the previous year.
"The Memory Project is an organization I stumbled upon when looking through Instagram or TikTok," she explained. "It's a project where we'd receive portraits of youth, and they could be from a country in need, or an orphanage. They'd send us a photo of the child and then we'd reproduce it as either a drawing or painting."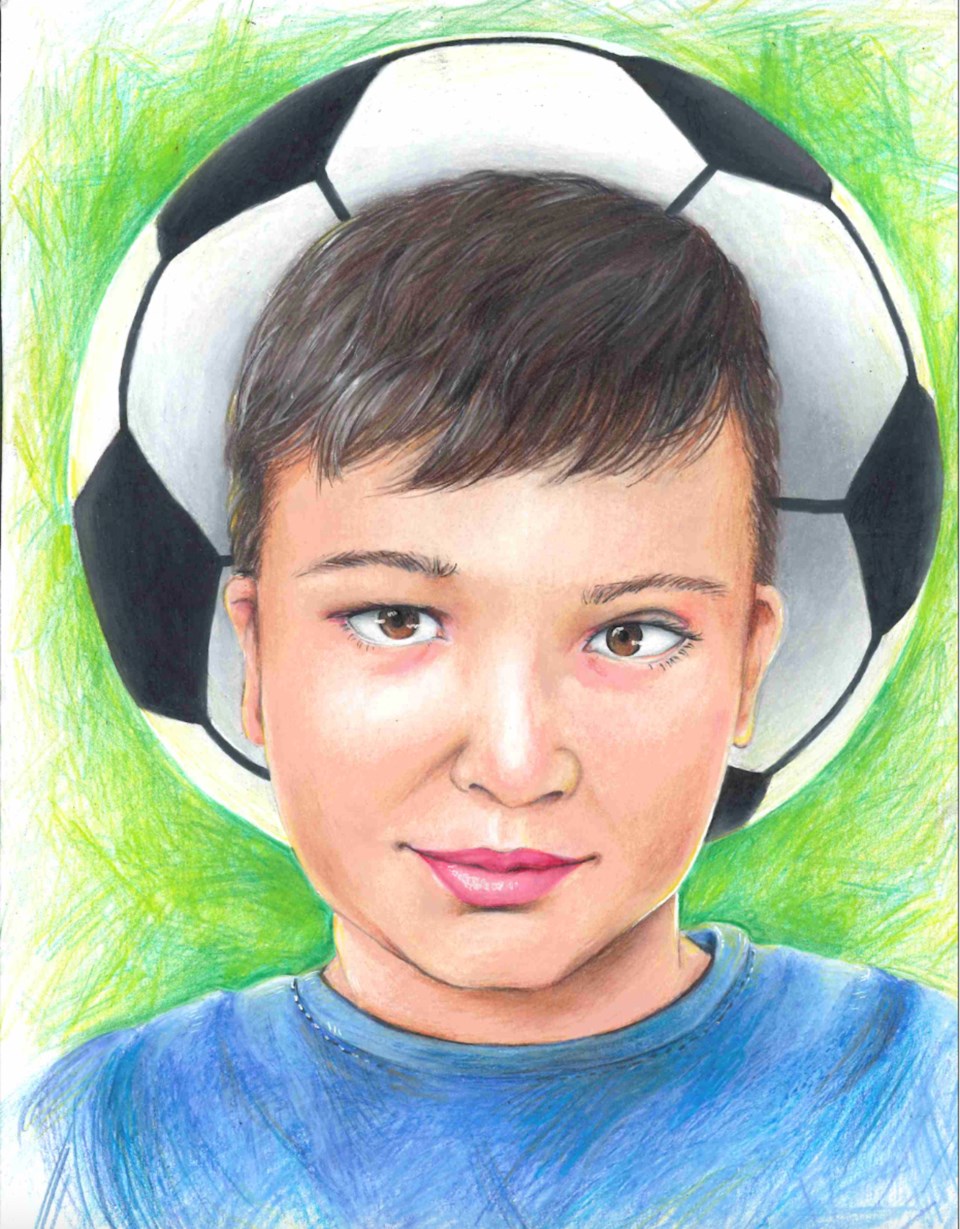 The class also worked together to fundraise for the $315 participation fee for the Memory Project by selling bags of cotton candy, the teacher added.
According to Tysowski, her students received the photos of their subjects in early September, and had three weeks to complete their portraits before an early October deadline.
Once the paintings were complete, Tysowski said they were sent back to the Memory Project, who in turn ensured the portraits made their way to Ukraine for the children to enjoy.
After that, Tysowski said the Memory Project staff put together a video that showed all the Ukrainian children and their family members seeing their portraits for the first time. The video was sent to Springbank Community High School earlier this month.
Tysowski said her students were excited – and emotional – when they saw the video.
"I was nervous we wouldn't get it on time because the end of semester for this group is next week," she said. "But yeah, they were a bit teary. My class got a bit weepy-eyed watching the kids open their portraits. They were just super grateful. It was emotional."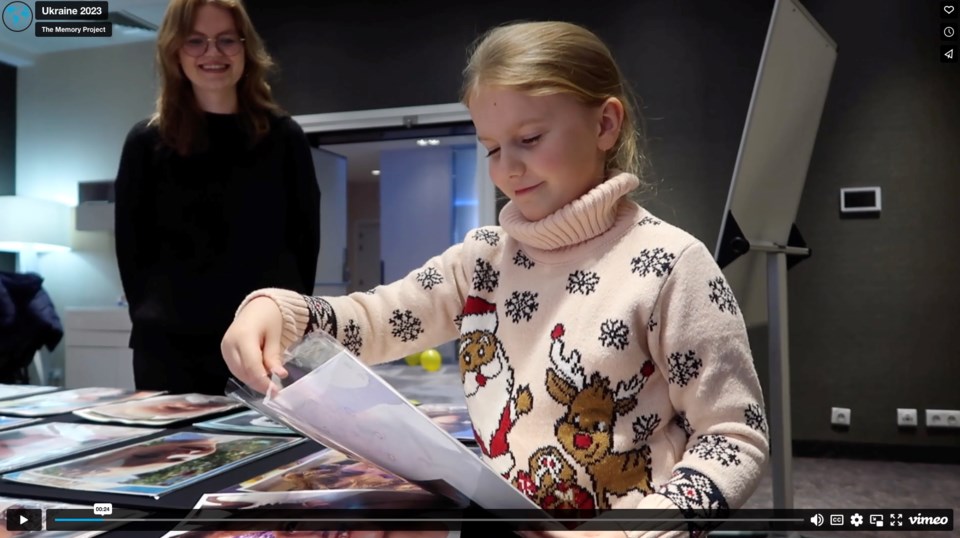 One of the participating artists in Tysowski's class was Grade 12 student Aaliyah Drissi, who created a watercolour portrait of her subject.
"It made me so happy we'd be able to be involved in something we'd heard so much about," Drissi said. "We'd been hearing about it and it was good to know we could donate and then also put a smile on a kid's face who had been going through something that, honestly, a lot of us couldn't even imagine."
The 17-year-old artist added the knowledge that a child experiencing the war in Ukraine first-hand was going to receive her portrait to cherish forever was the driving motivation to do as good a job as she could.
"We wanted to include something that would maybe remind them of something happy in their own life and they could look back on when times got tough," she said. "I tried to incorporate her favourite colours and some doodles in the background of things she said she liked, like dance, and ice cream – just little things that reminded me in my head of what they said her personality was like. [I added] little stars because they said she was imaginative."
Fellow classmate Anne-Laetitia Pilot echoed Drissi's sentiment. The Grade 12 artist said she was thrilled to take part in the Memory Project, and called it a "moving" experience when she saw the video of her subject seeing the portrait for the first time
"Being able to attach a voice and a video to a person whose face I had to study for weeks at a time, it was just a wonderful feeling, knowing this was going to someone who needed a little hope right now," she said.
Pilot said her subject had been described as calm, enjoyed making bracelets, and loved threading.
"When I was working on my piece, I wanted it to be very serene and have her likeness," she said. "Toward the end, once her portrait was finished, I decided to hand-thread a bracelet of the Ukrainian flag and put it at the bottom, like a border, almost."
To learn more about the Memory Project, visit memoryproject.org/about