For Abigail Strate, it's only just recently sunk in that she's an Olympic medalist.
The 21-year-old ski jumper from Rocky View County was among Canada's first athletes to make the podium at the 2022 Winter Olympics in Beijing, as a member of Canada's bronze-medal-winning mixed ski jump team on Feb. 7.
Strate, who grew up in Springbank but now lives and trains in Slovenia for most of the year, said it has been a whirlwind few weeks since helping Canada claim its first ever Olympic medal in the sport of ski jumping.
"As soon as we won the medal, everything exploded online and we got a lot of attention right away, while we were still in Beijing," she said during a Zoom interview with the Rocky View Weekly from a hotel in Hinzenbach, Austria, where she is currently staying for an FIS ski jumping world cup competition.
"We were only there for two days after we won the medal, because there was the medal ceremony. We left, and in those two days, I don't think I slept at all. It was so exciting and there was so much going on."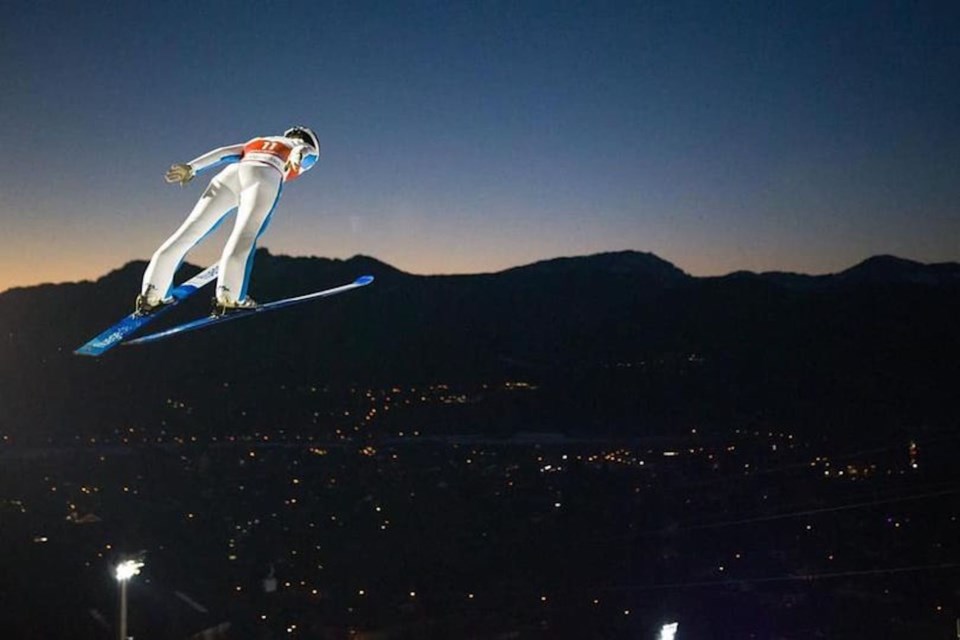 Beijing marked Strate's first Winter Olympics. Still just 20 years old at the time of the competition, she said winning a medal was not even on her radar when she packed her bags for China.
Strate's teammates in the inaugural mixed-team ski jumping competition included 18-year-old Alexandria Loutitt, 24-year-old Matthew Soukup, and 30-year-old Mackenzie Boyd-Clowes. All four were based in the Calgary area, but moved to Slovenia together in June 2021 to prepare for the Beijing games, as there was a lack of viable facilities to train at in Canada.
Apart from Boyd-Clowes, the team was comprised solely of Olympic first-timers, and was primarily self-funded.
"I believed in my ability to jump and my teammates' ability to jump, but none of us honestly had a medal in sight, just because of all the top nations there," Strate said. "We were hoping and pretty much guaranteed to make the second round, which is top eight, and I think we would have been really happy with a top-six finish. Anything would have been a Canadian record because [mixed ski jumping] had never been an event before."
Making the podium suddenly became a real possibility after ski jumpers from Germany, Austria, Japan, and Norway were disqualified for equipment violations. That meant Canada was in fourth place, with one round of jumps left to go.
After Loutitt, Soukup, and Strate landed their final jumps, Boyd-Clowes – the only Olympic veteran on the team, who was competing at his fourth games – secured the podium placement with an event-best jump that earned the team 128.1 points.
"In that moment when Mackenzie threw down that far jump and we saw the score come up and knew we won the medal, I don't think I actually processed it until…well, sometimes I still don't think I have processed it," Strate said.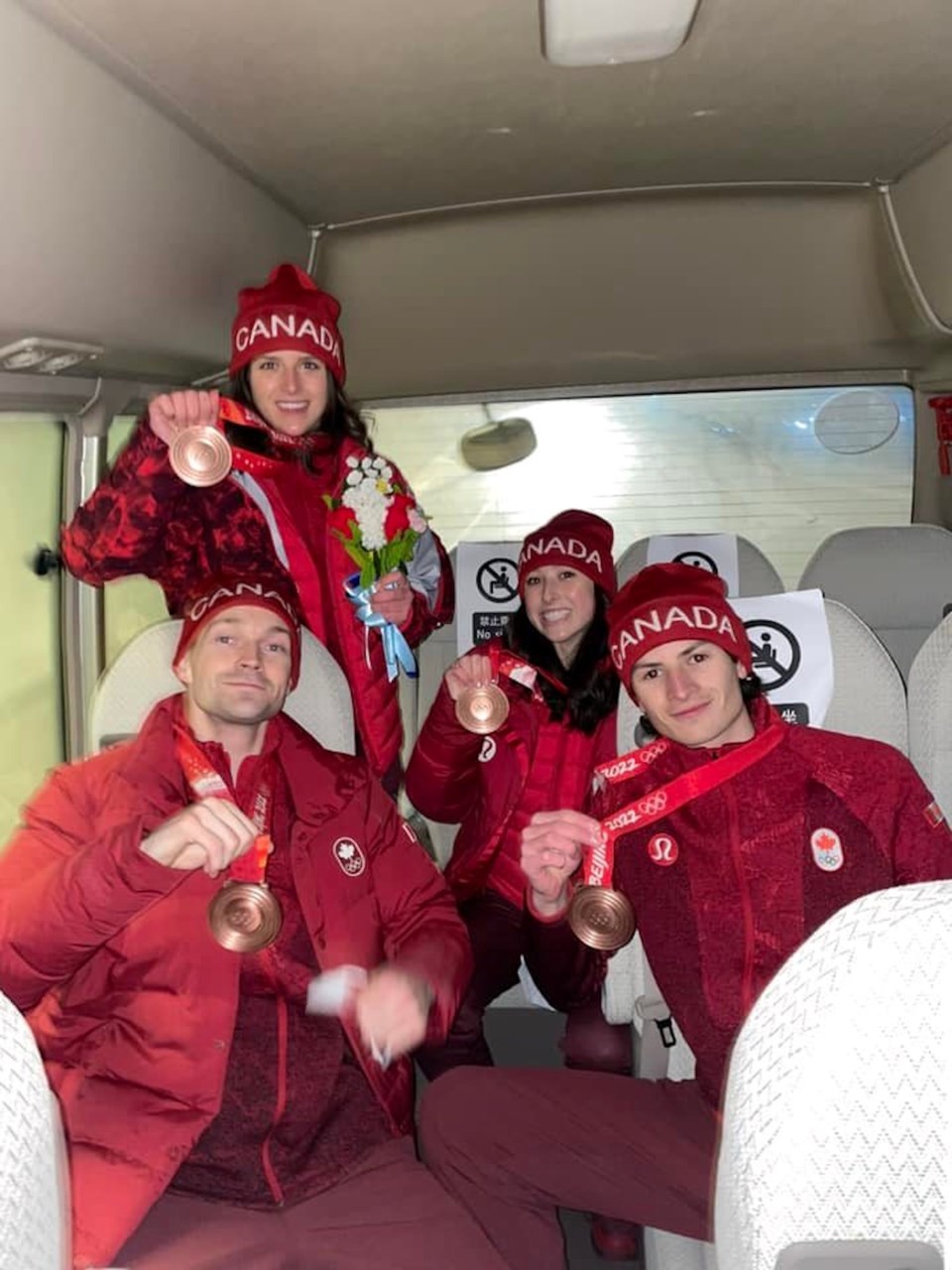 After their Olympic performances were over, Strate said she and Loutitt were able to book a quick flight back to Calgary. While the trip was short-lived, she said it was great to catch up with friends and family for a few days.
She added trips home are a rarity, as she lives in Europe for roughly 10 months of the year, as the bulk of ski jumping world cup events take place there.
"We were in Calgary for just two days, and one day was basically for family and friends, while the second was for media interviews," she said. "It was absolutely crazy and it wasn't until I was back in Slovenia that I kind of finally sat down."
But even then there was little rest for Strate, as she quickly had to refocus for a world cup competition in Austria. She added the ski jumping world circuit is about two-thirds complete, and after Austria, she still has events coming up in Norway, Germany, and Russia.
Now that the Olympics are in the rear-view mirror, she said the next big ski jumping competition on her radar is the world championships next winter. As fate will have it, that event will be hosted in Slovenia, on the very hills she and her teammates have been training on since last June.
Though she's not spending much time in Rocky View County these days, Strate said she is still proud to represent Springbank, where she grew up and attended school. She added it was at nearby WinSport in northwest Calgary that she first learned to ski jump.
"I grew up in Springbank and I'm proud to have gone to Springbank Community High School," she said. "They were really great for me as a competitive athlete – really accommodating and I had some great teachers.
"Actually, during my two days when I was home, one of the things I wanted to do was go back to school and show the medal to the teachers. Everyone crowded around and it was pretty cool."