It's no secret that buying or selling a house is one of the largest financial transactions a person will make in their lifetime.
While the procedure can seem daunting, it's a process the staff at Airdrie's Hassett & Reid LLP is more than comfortable with.
Founded in 2011 by partners Jim Hassett and Kristen Reid, the firm provides the vital service of helping residents make some of the biggest decisions of their lives. According to Reid, one of the law firm's biggest roles is handling the legal process and paperwork that comes with residential and commercial real estate transactions.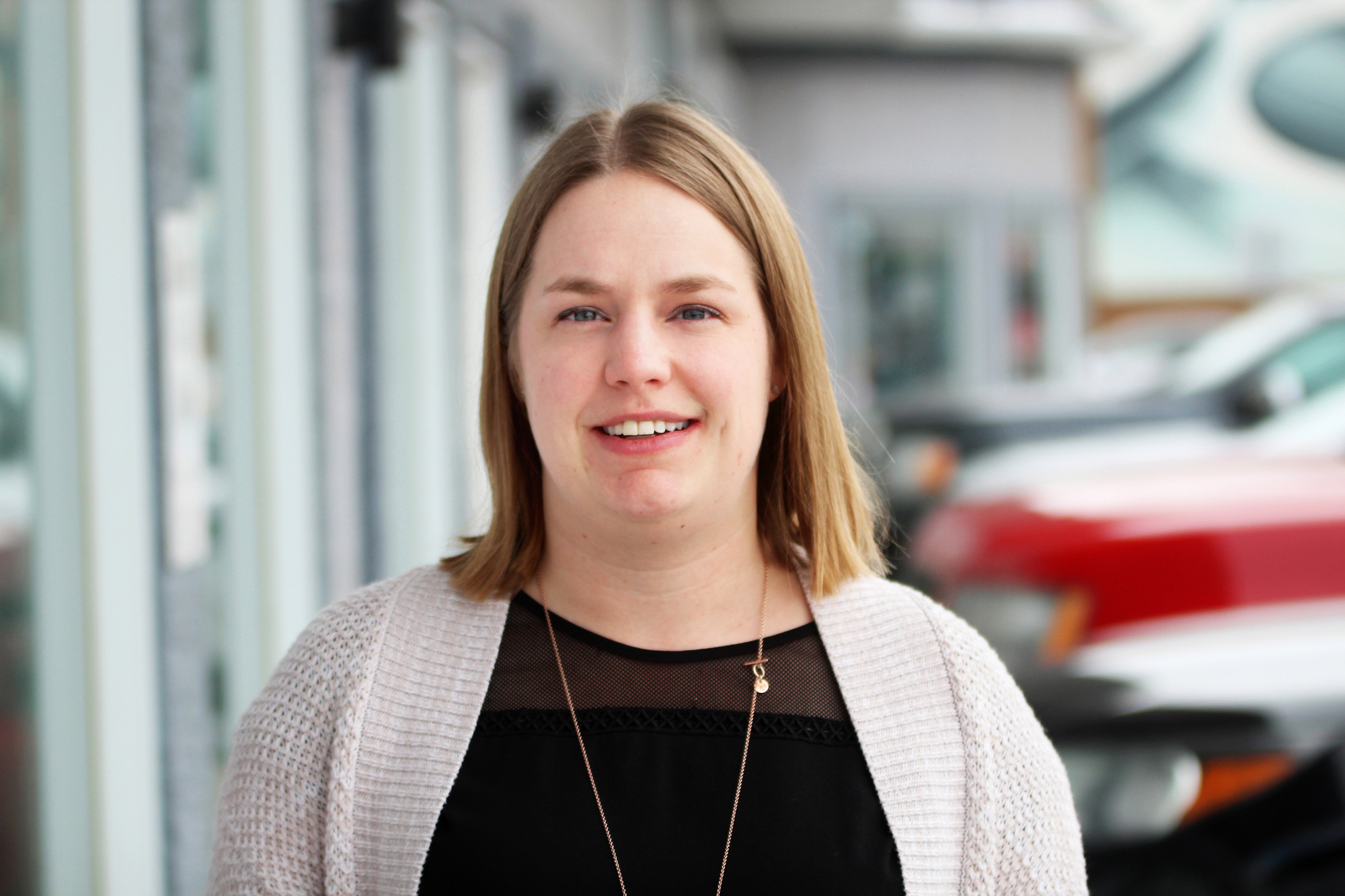 "Whether you're working with a first-time homebuyer or a seasoned real estate investor, you have to make sure they have that understanding of the process and feel comfortable with the documents they're signing," she said.
"The vast majority of property transfers in Alberta happen with a lawyer present, regardless of purchase price, or whether there's a mortgage involved or not – you just don't handle that transaction without there being a lawyer as part of it."
The firm's growth in the last nine years has been steady, and the office now handles upwards of 1,500 real estate files a year, according to Reid. First-time homebuyers provide a significant portion of those files, she added.
"We normally don't see the deal until an offer has been made and accepted, and it's unconditional," she said. "The buyers and sellers know [the contract] is moving forward and they're prepared to incur the legal fees, and move ahead with having a lawyer prepare the file."
The city is a sought-after location for those looking to escape the daily grind of Calgary, making it an ideal location for the type of work undertaken by Hassett & Reid. Airdrie's population has grown from roughly 45,000 people in 2012 to more than 70,000 in 2019 – an increase of more than 50 per cent.
"Airdrie has the benefit of being a place where you look around and see what kind of property you're going to get for your purchase dollars, and generally, you're getting a great value compared to Calgary or even other communities around us," Reid said. In many ways, analyzing Hassett & Reid's clientele provides a snapshot of the city's demographics. Considering Airdrie's reputation as a family-friendly, small-business-focused community, it's clear why so many of the firm's clients are young families looking to relocate to a smaller city to raise their kids.
"That kind of picture still holds true," Reid said.
While families and small business-owners remain the bulk of the firm's customers, Reid notes a new demographic is becoming increasingly common among Hassett & Reid's files – grandparents.
"It turns out, proximity to grandchildren is a really powerful force when grandparents are deciding where to put down their roots," she said.
"If their kids and grandkids have moved to Airdrie, then they're moving here from the East Coast or Vancouver Island. You're seeing people come here from everywhere to be closer to their families."
Thankfully, Hassett & Reid is also set up to handle real estate transactions in British Columbia – so they can help the grandparents (or anyone!) sell or buy a property in B.C. as well as Alberta.
Of course, real estate transactions are not all the office handles. According to Reid, the firm takes on files that include "all the types of law you don't see on TV," including estate planning, wills and business incorporation.
Reid noted many clients who selected Hassett & Reid to handle their real estate dealings, often return to the office years later for different legal services.
"When you meet with a client to do a purchase – as long as you do a good job and you show value, and make sure they understand that client focus is a primary goal – then you see them come back when they do their wills or when they're incorporating a new business," she said.
Referrals – whether from past clients or real estate agents within the community – are another way the law firm has maintained a growing client base. Reid said the firm's high number of recommendations is a testament to the loyalty of previous customers and the way businesses in Airdrie go to bat for each other.
"We see people come to us because they've heard great things from their friends or family," Reid said. "We really value our relationships with the real estate agents in town, the banks, mortgage brokers and insurance agents who refer their clients to us."
In a growing city with so much business to go around, Hassett & Reid has had to adjust by increasing its number of employees. The firm now boasts a dozen staff, including the two named partners, an associate and several paralegals.
"They're all awesome and work super hard," Reid said of the firm's support staff. "They're focused on client experience, just like we are, and they get along great."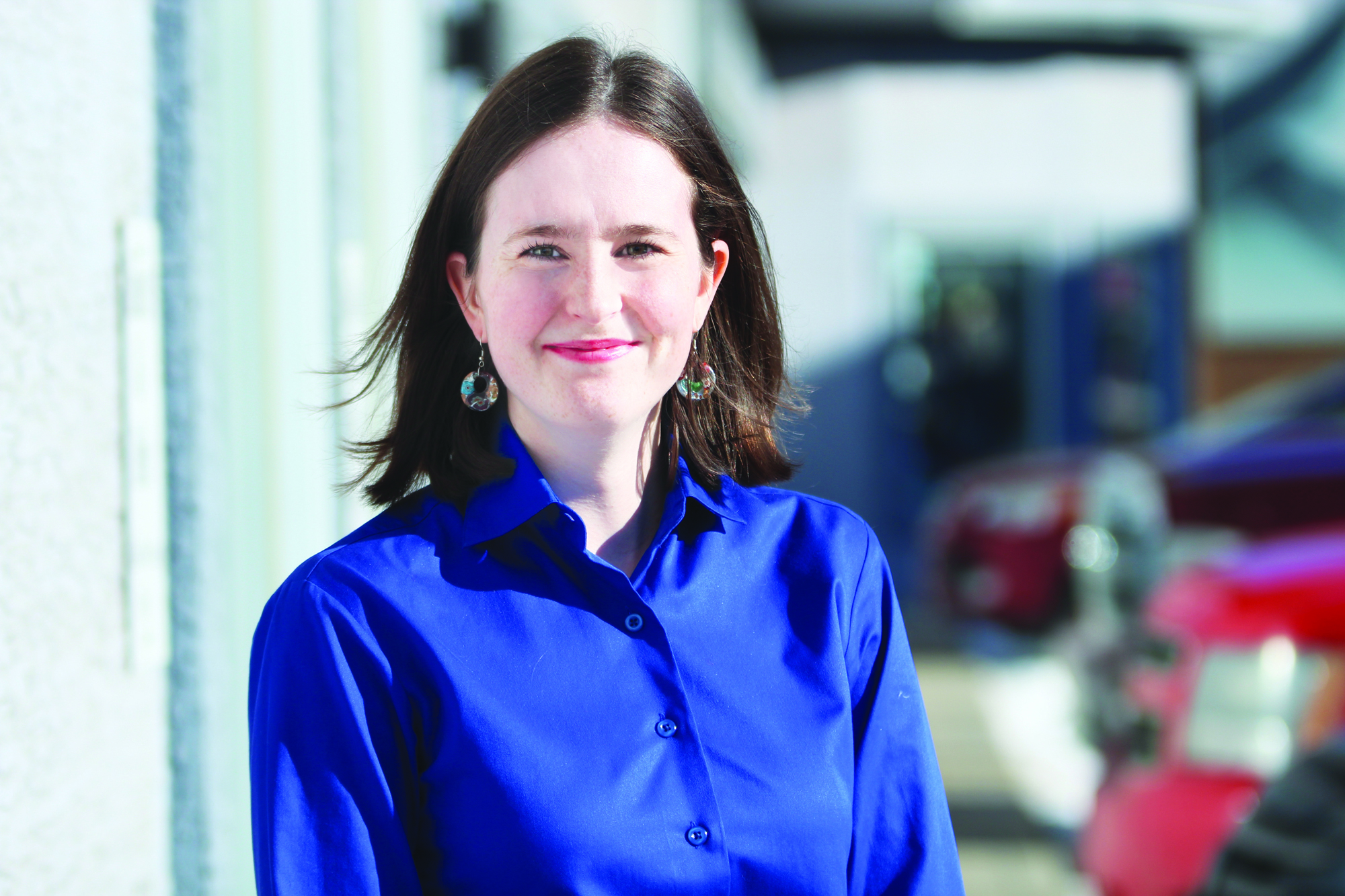 One such new staff member is associate Paula Maitland, who joined the Hassett & Reid in June 2018, bringing the firm's number of solicitors from two to three.
"Having an associate is a great benefit to Jim and to me, especially in the summer, when we do the majority of our real estate," Reid said. "You only have so many hours in the day, and you want to be able to accommodate clients and give them appointment times that work for them.
"Having a third person that we can rely on to give the clients the same experience they expect…gives us the ability to offer better flexibility to clients."
Maitland, a graduate of the University of Alberta's law school, said Airdrie's tight-knit business community makes it a great place to practice real estate law.
"Airdrie residents really like businesses that are local and have ties to the community," she said. "I know [the two partners] both are extremely committed to our community and live here, and that's really helped forge good relationships with the clients."
Though she originally went to university with the intention of studying medicine, Maitland said her interest in pursuing a legal career emerged after taking a pre-law course.
"I find it very interesting to talk with people, especially on the estate side of things, to learn their life stories," she said. "People are always fascinating when you sit down with them and look at their life. It's great to help them through the process of buying or selling a home – going through that transaction and knowing you helped make it a little less stressful for them."
Hassett & Reid's recognition as the go-to business for legal services in Airdrie is well documented – the firm has won the Airdrie City View's Readers' Choice Award For Best Law Office nine years in a row.
Reid said earning that recognition each year since the firm opened has been an annual reminder of the Hassett & Reid's community support, and instills an ongoing motivation to continue providing great customer service.