Beiseker may not have the most bumping nightlife scene, but that hasn't stopped a local resident from successfully pursuing his passion for DJing in the small rural community.
Darrin Carroll moved to the village of roughly 800 residents about a year and a half ago, having previously lived in Ontario. He said his decision to relocate to Beiseker was based on his career in the oil and gas sector, but also the village's quiet rural nature.
"It was close to Calgary, but far enough out that it's quiet," he said.
The desire to live somewhere quiet and off the beaten path may be a bit ironic for Carroll, considering his extra-curricular interests.
While his day job is in the oil and gas sector, Carroll said one of his main passions back when he lived in Ontario was DJing – and it's a passion he's continued to pursue in his new community.
Though he'd taken some years off from DJing after having children, he said his interest in his former hobby started to re-emerge shortly after his family moved to Beiseker.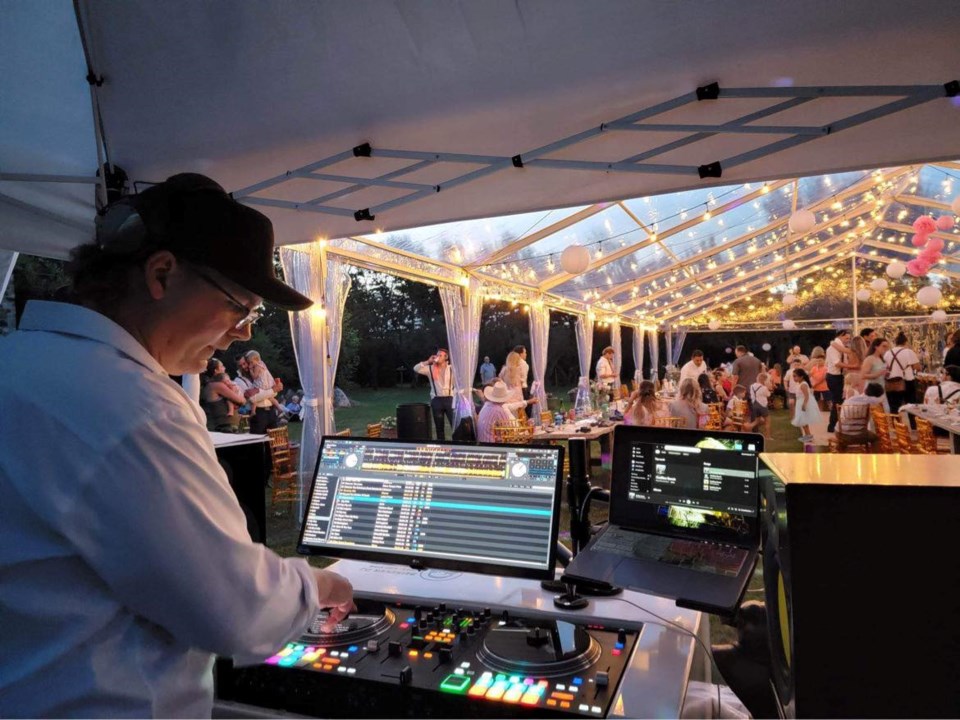 When he was asked by the Village to DJ the cabaret at Beiseker's postponed centennial celebration in June 2022, Carroll said he eagerly accepted the invitation.
"I did it, loved it, and went full-bore from there," he said.
Following the successful centennial event and with his passion for DJing reinvigorated, Carroll started a new part-time business, dubbed Beiseker DJ. He started advertising his music services on social media and to the village's local bars, including The Lazy Ace and The Flying Monkey.
Carroll said he offers both wedding-style DJing and the type you'd witness at a night club in downtown Calgary or the Beltline.
"I mostly target club-style, because I really enjoy electronic music," he said. "House music is what I'm currently promoting in Beiseker, which seems a bit jarring because it's more of a rock and country area. But I wanted to test it out."
While the owners of Beiseker's local pubs may have been initially skeptical about offering a night of electronic dance music, Carroll said they gave him a chance, and the first few events were a hit among the village's residents.
"The worker at The Lazy Ace on our first night there told us that on a normal Friday night, they were getting one or two people in the bar for the entire night," he said, adding he figured there were 40 or 50 people dancing in the bar during his first night performing in Beiseker.
"The second night was the same, and now we're actually selling a cover charge for the [Flying Monkey] for St. Patrick's Day."
The house music aficionado admits a few Beiseker residents have been surprised or maybe even a bit put off by the music he's brought to their Friday night hot spots, but he said the overall reception has been really positive.
"There have been a couple of people who come out and go, 'I hoped you'd be playing more country,'" he said.
"We try to accommodate as much as possible, but we try to stick to whatever we advertise. If we advertise rock and country, that's what we're going to play. But for house music nights, it's going to be house music, because that's the purpose of it."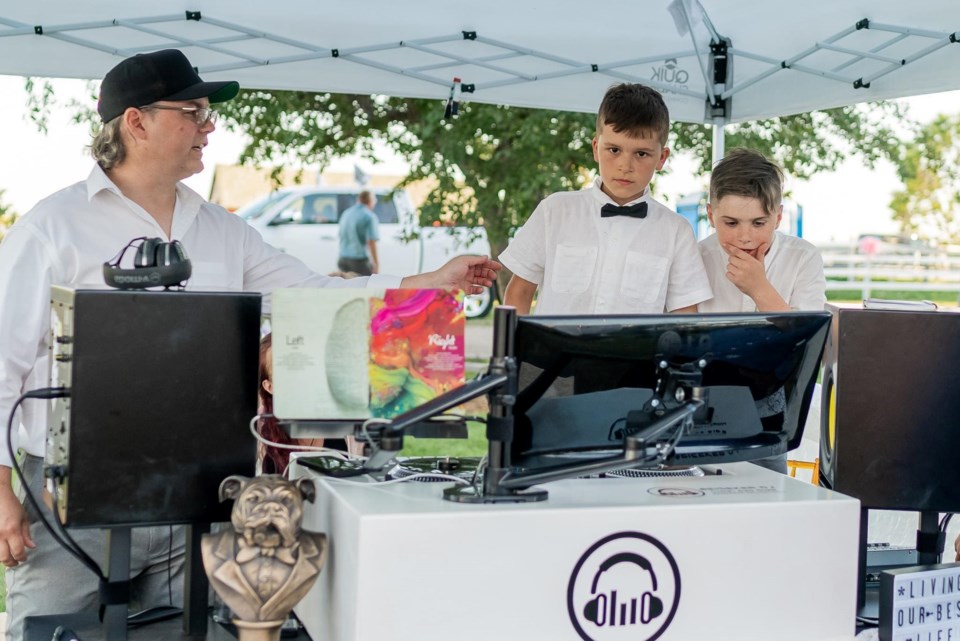 Since rekindling his hobby, Carroll has also DJed a few events in Calgary, including an open-deck night at Bacchus on 14 Avenue. He's since collaborated with a few of the other DJs he met in Calgary for his events in Beiseker, including Won Armour, Moove It, and Dre-ja Vu.
"I like to have multiple personalities behind the deck," he said. "That way, if someone doesn't like what I'm doing, I can switch out with one of the other people, and that can often re-engage the crowd."
Carroll said he now DJs approximately one night a month in Beiseker, though he noted March has been a busier month than usual, thanks to St. Patrick's Day.
After the Irish-themed holiday, his next performance in Beiseker will be a 'Friday Night House Party' at The Flying Monkey on March 31. (See his Facebook page or the image below for more info).
Above all else, Carroll said wants to thank the Beiseker community for embracing his music in recent months.
"It's important for me to show gratitude for being so well received in a small community," he said.