The reloaded Team Bottcher made a triumphant debut on the pebbled ice.
The Brendan Bottcher rink edged Team Kevin Koe 3-2 in an extra end to take the 2022 ATB Okotoks Classic in a battle of familiar foes Sunday afternoon at the Okotoks Curling Club.
"It's great. It's going to be a long year and a long four years and it's always good to get a little bit of momentum in your favour out of the gate," said Bottcher. "And I thought we played well this week, we battled, we grinded out a couple wins that were a little bit harder.
"But that shows some of the team dynamics and we came to play here in the playoffs, especially on Sunday and that's all you can ask for."
Both finalists were making their competitive debuts for the 2022-23 season featuring revamped lineups.
Bottcher added St. Albert's Marc Kennedy at third along with longtime Brad Gushue ace Brett Gallant at second and superstar sweeper Ben Hebert at lead. Koe also has a brand new set of teammates with Bradley Thiessen and Karrick Martin, formerly of Team Bottcher, at second and lead as well as third Tyler Tardi out of British Columbia.
"I've played against Koe more times than I can count," Bottcher said with a laugh. "We've got ex-teammates on all of the teams here and I've never played that much to the opponent, I'm just going out there to execute my shots, our shots as good as we can.
"I really think with the guys we have out there, if we just play our best I will take that against just about anyone."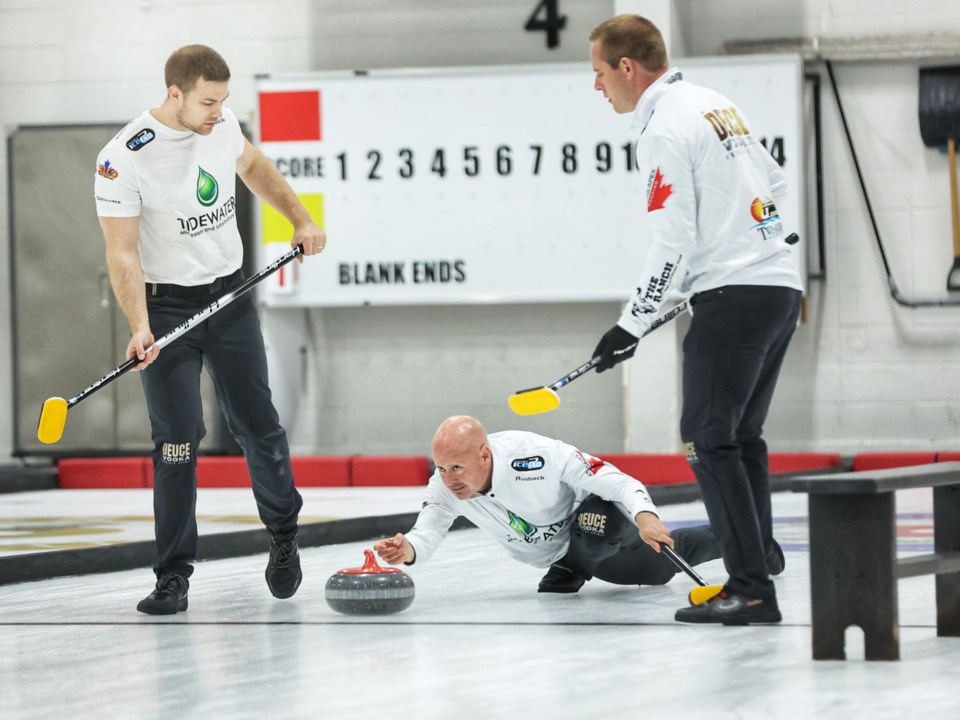 Given the familiarity and experience on both sides, a cagey championship match played out.
Bottcher drew for one in the first end, Koe answered back with a single in the second with four blank ends to follow.
In the seventh, Bottcher had a hit-and-stick for one to take a 2-1 lead, but relinquished the hammer going home into the eighth. Rocks were finally in play in the eighth end with Bottcher forcing Koe to go for a draw for one to go into an extra end.
Bottcher opted for the hit rather than the draw with hammer in the extra end and didn't miss.
"With how the game was playing out I hadn't played that many draws," the skip added. "I was more than happy to play a hit there. The end was really set up by our lead Ben, it's easy when he makes shots like that and then I had a pretty easy one at the end."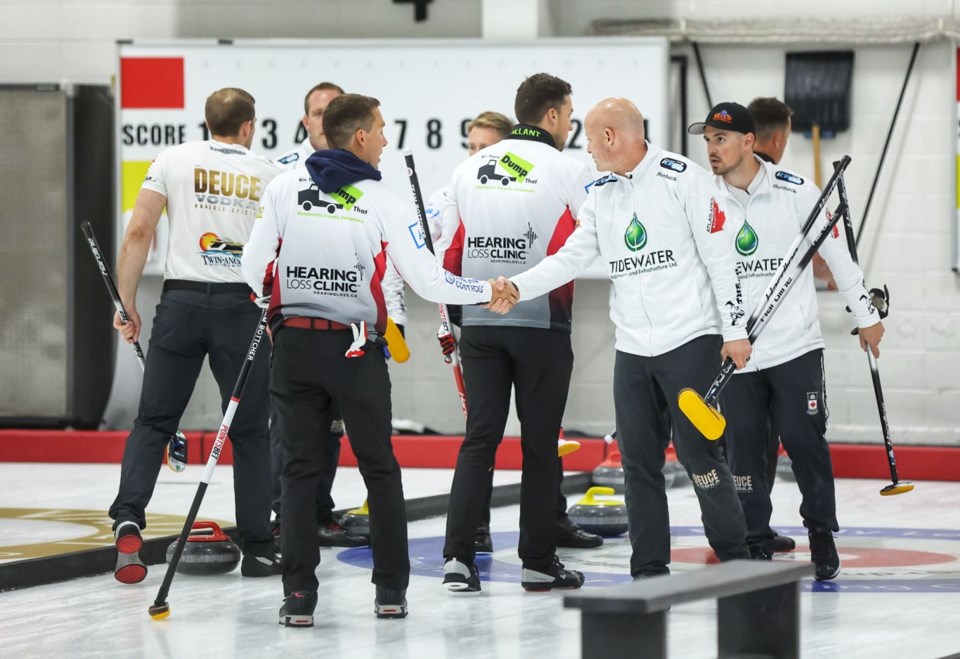 The 24-team field featured a who's who in the men's curling community, from perennial national contenders Reid Carruthers, Matt Dunstone, John Epping and Colton Flasch to rising provincial skips Karsten Sturmay, Ryan Jacques, Aaron Sluchinski, Ryan Parent, Cole Adams, Okotoks' own Kyler Kleibrink and Turner Valley's Jacob Libbus along with some international flavour with three teams from Switzerland and another from Japan.
The Bottcher rink swept its way to the final through the A-event, earning victories over Adams, Kleibrink and Paul Cseke in the preliminary with playoff victories over Sturmay and Dunstone to advance to the final.
Koe also had a clean route to the final, posting wins over Parent and Sluchinski, getting the better of Carruthers in preliminary and playoff action and outlasting Flasch in a nailbiter semifinal by an 8-7 count.
Bottcher has now won the Okotoks event twice in its three-year history with Koe taking the other championship in 2021.
"There aren't enough good events in Alberta and this is really one of the premier events for men's curling in Alberta," Bottcher added. "It's awesome to support an event close to home, the Okotoks Curling Club, Mike Libbus the icemaker, they always put on a good show.
"It's a pretty easy event for us to keep coming back to."
The event was live-streamed on both the Okotoks Curling Club's YouTube page and Curling Canada's website with Sportsnet's website carrying the latter feed, serving as a terrific showcase for the Okotoks curling community and what it has on offer.
In November, the OCC will also be the site of the Alberta Ladies Tour stop, an annual event featuring top teams from the country.
For more information, go to okotokscurling.com.