One thing about driving–there's almost always a risk of damaging your vehicle. Nails in the road can pop your tires, shopping carts can chip your paint, and sometimes rocks will fly out of nowhere and crack your windshield. And, just like flat tires and chipped paint, you'll want to address those cracks right away.
While there is a chance a crack may mean you have to shell out the dough to pay for a whole new windshield, a simple repair may be all you need if you catch it early enough. You should also check with your insurance provider, as they may cover more minor fixes to prevent the need for larger windshield replacement claims.
Keep reading for some quick ways to tell when the windshield can be repaired and when you'll need a total replacement.
Is the Crack Shorter Than a Dollar Bill?
The length of the crack in your windshield is the easiest way to tell whether you'll need to replace your windshield. If you lay a dollar bill length-wise over the crack and can see it peeking out from around the edges, you'll need a replacement. If you can't see the crack, you should get it repaired immediately to prevent the crack from expanding over time.
Minor crack repair is straightforward, and a technician can typically complete it in a couple of hours. The technician will use a vacuum seal to pour clear resin into the crack. Once this resin dries, the crack will be completely invisible and as strong as new glass.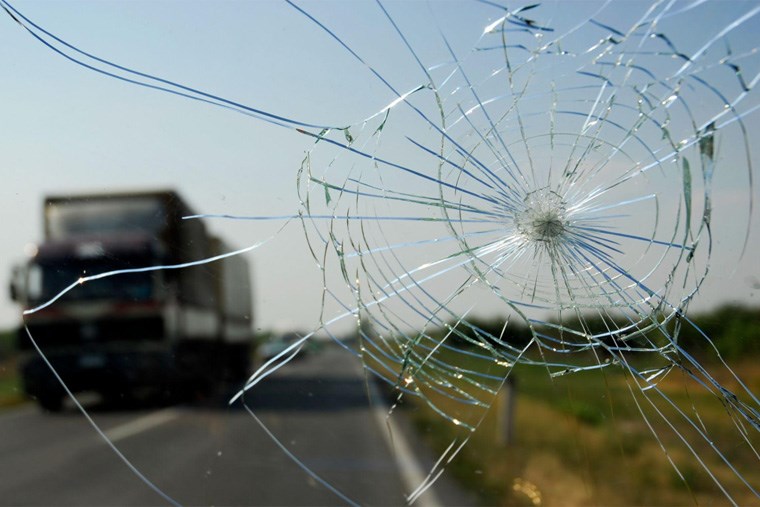 Is the Windshield Cracked All the Way Through?
In most cases, cracks will be on one side of the windshield or the other. If a rock hits the outside of a windshield, the crack typically remains on that side, even after expanding. While it can be hard to tell, you should have a careful look at the crack to see if it goes all the way through.
Using a flashlight, inspect the crack from different angles to see the depth of the crack in the glass. If it goes all the way through, then the repair shop will likely recommend a replacement rather than a repair.
Does the Crack Extend to the Windshield's Edge?
Glass with cracks extending to the windshield's edge need to be replaced as soon as possible. Cracks that reach the edge are the most likely to expand and can even lead to complete glass failure.
Is the Glass Tempered or Laminated?
Glass in newer cars is almost always laminated. Laminated glass has a coating that will prevent it from shattering even when badly cracked. However, if your car glass is tempered, you will need to replace it anytime there's a crack. Tempered glass can shatter—and it tends to shatter all at once. A small crack can turn into a shattered windshield in an instant, so don't hesitate to replace tempered windshields.
Ultimately, you shouldn't hesitate to address cracks in your vehicle's windshield. If you catch it early, you may be able to repair a crack rather than replace the windshield. Remember, larger cracks can be dangerous if you don't address them immediately. Just like keeping an eye on the road, keeping an eye on your windshield can save you money in the long run and keep you safe.

This story was made possible by our
Community Partners Program
. Thank you
Davis Chevrolet
for helping to expand local news coverage in Alberta.
Learn more
.