Here's the thing about winter in Alberta: it's cold. This deep into the season, you're probably looking for somewhere cozy to warm up. We get it. Winter sure does drag on, especially once the holidays are behind us. Luckily for us, we're just a short drive away from some iconic hot springs and hot pools that will make you forget about winter, even if just for an hour or two. Look at this list, pick a hot pool that catches your attention, and plan a little day trip.
Banff Upper Hot Springs
We're starting off strong with an iconic fan favourite. Banff Upper Hot Springs are commercially developed hot springs in Banff National Park. The hot spring was discovered way back in 1883. While it looks a little bit different now, it's a must-visit destination. The pool is nice and warm and ideally located above the Town of Banff. While you soak, you'll be treated to views of the town, the valley, and the breathtaking Mount Rundle. If you're feeling adventurous, rent one of the historical bathing suits to treat yourself to a little blast from the past.
Kananaskis Nordic Spa
While this isn't a natural hot spring, it's an ideal spot to warm up and unwind after a long winter. Of course, you can throw in a cold plunge to shock you back into reality. Located in Kananaskis at the Kananaskis Mountain Lodge, this nordic spa is the essence of relaxation. There are five outdoor pools, five steam and sauna cabins, an exfoliation cabin, and more. You don't know zen until you pay this place a visit.
Mist Mountain
Now this one requires a hike. Located near Kananaskis Improvement, this challenging hike is about 6.4 km long with some serious elevation gain. When you arrive at the little, natural hot pool, you can soak while surrounded by 360 mountain and valley views. This place could not be more magical, and it's worth the hike. Be warned that it's tricky to find, and trail conditions aren't always optimal. So, research the route, look at closures and conditions, and set yourself up for success. As we said, it's worth it. You need to be sure you're adequately prepared and understand what you've signed up for.
Manitou Springs
Manitou Resort & Mineral Spa is in Saskatchewan, but it is worth the drive for anyone who loves a good hot pool. Known as the Dead Sea of Canada, the Manitou Springs Mineral Spa is unique in the Western Hemisphere. The water provides the natural buoyancy that allows you to float in a way that is both relaxing and like nothing else you've experienced in Canada. You can stay at the resort or just opt to visit the pool.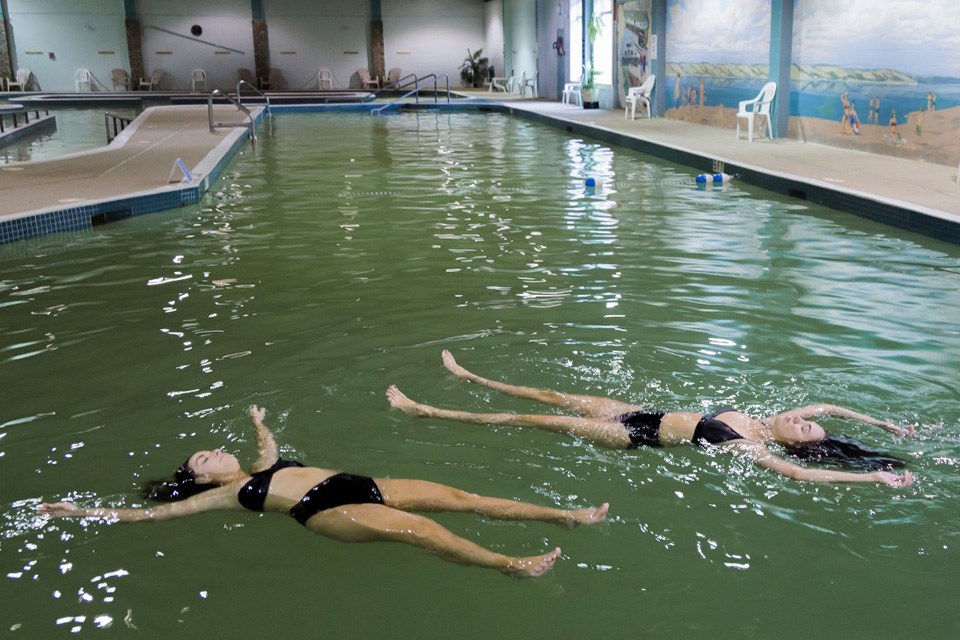 Britanny Burr is a freelance writer and a contributor to Great West Media. This story was written for the 2022/23 Cool Winter Guide advertising feature. It is not written by and does not necessarily reflect the views of the editorial staff.