Fall is a season that can only be described as a cult favourite. People who love fall don't just love fall. They live for it. If you love everything from a cozy sweater to a warm latte and everything in between, we're willing to bet that you love scoping out gorgeous autumn leaves. Luckily for you, Alberta has tons of enchanting little towns that explode with colours each year. Here are some places to add to your fall bucket list.
Diamond Valley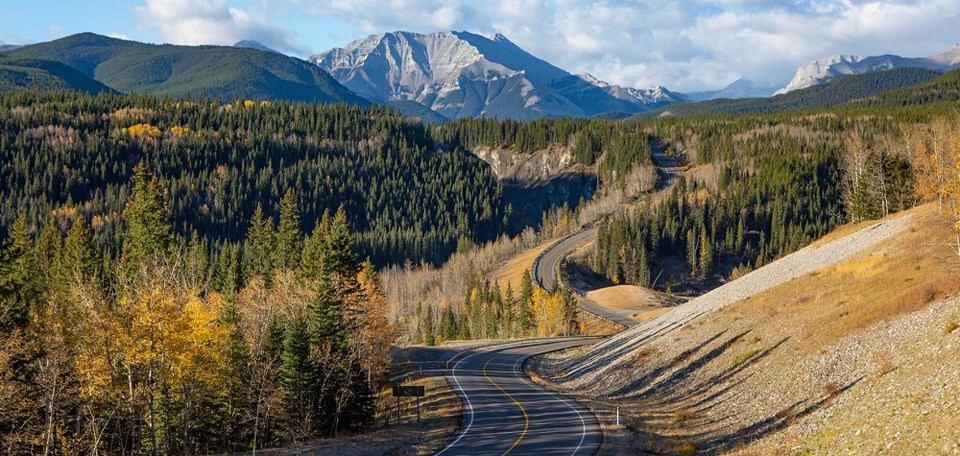 Have you had the pleasure of driving through or stopping in the Diamond Valley? Also known as Black Diamond, this enchanting little place is at the intersection of Highway 22 and Highway 7. While the place might be small, there are many things to do, from beautiful trails to explore to incredible food and beverage opportunities. You'll find the Eau Claire Distillery, Spirit Hills Winery, and Hard Knox Brewery if you feel like stopping to enjoy a beverage. You can also book a trail ride to explore the fall colours on horseback or enjoy enchanting views at Sheep River Falls. All in all, you really can't go wrong with a visit to Diamond Valley in the fall. You can even get enchanting autumn views by just driving through
Bragg Creek
If you haven't had the pleasure of visiting Bragg Creek, you simply need to go! Even better, pay this place a visit in the fall. This little hamlet can be found in southern Alberta, just west of Calgary. It sits at the confluence of Elbow River and Bragg Creek, offering many opportunities for amazing experiences in nature. From hanging by the water to hiking in the awe-inspiring Rocky Mountains, you're going to love it here. The town is adorable, with a few great hotspots for dining and shopping, but it's really the natural terrain that draws folks in. Of course, autumn in Bragg Creek is otherworldly.
Drumheller
This town is known far and wide for many things, from being home to the World's Largest Dinosaur to the wild natural terrain of canyons, hoodoos, rolling hills, and more. Everyone needs to check out Drumheller at least once but trust us when we say that it's more enchanting than ever in the fall. It tends to get pretty hot in the summer, and it's really ideal in the winter, so autumn is the answer. Enjoy fall colours among the many other natural wonders. And hey, you might as well go see some dinos while you're there.
Bassano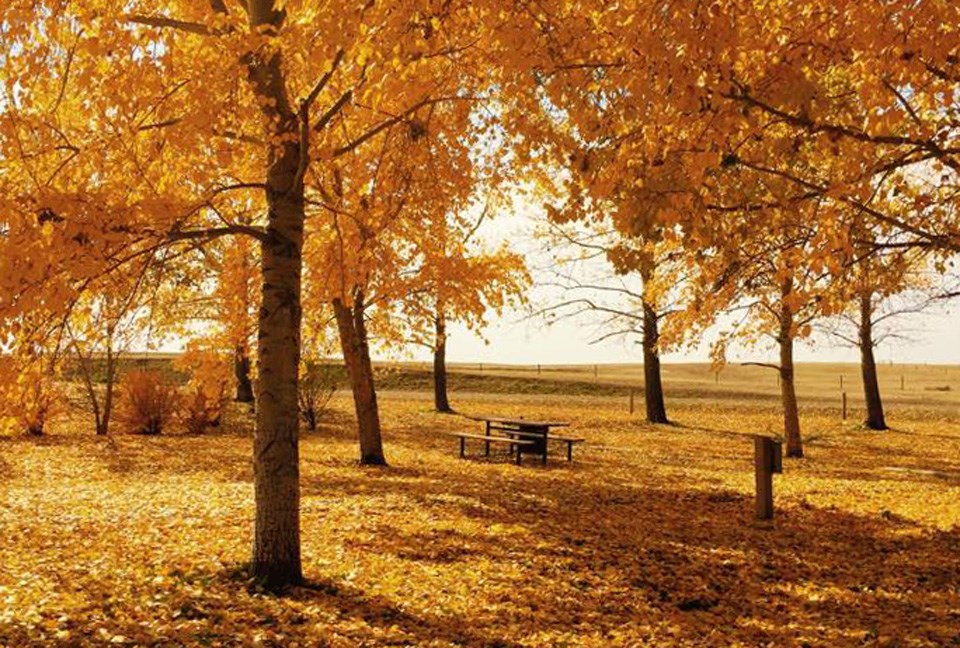 Have you been to Bassano? Well, now is the time! Bassano can be found about 160 km from Medicine Hat. It's a tiny place with only around 2,000 residents, so you better believe it's cute as can be. There are a ton of things to do and see, but the most notable is the Crawling Valley Reservoir, just 10 minutes away. There, you'll find tons of outdoor activities to enjoy. If you just want to check out the little town, you won't be disappointed, especially in the fall. This place is basically painted orange every autumn, and you need to see it for yourself.
Peace River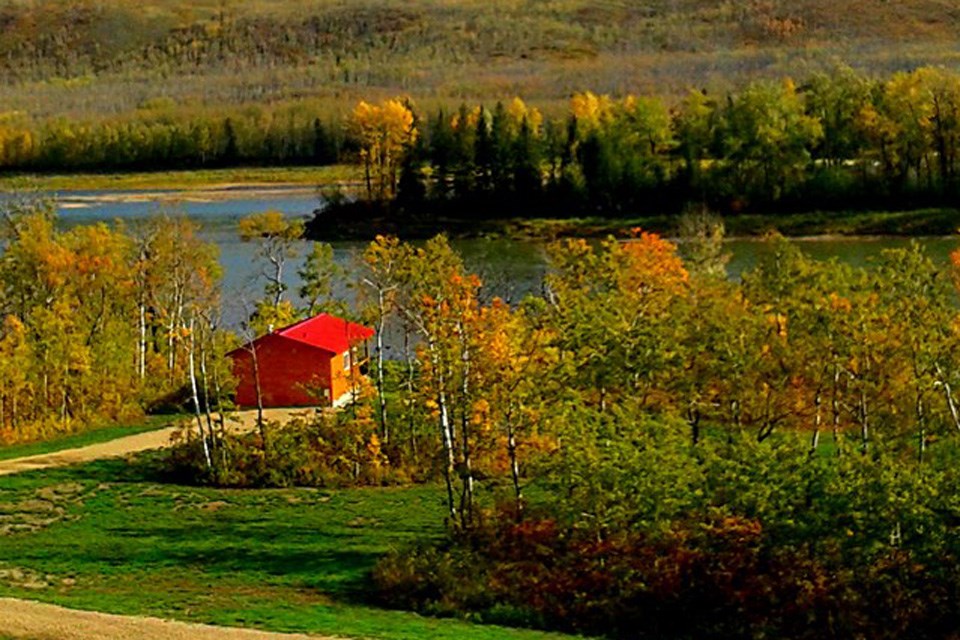 Now, let's head up north to Peace River. This town exists along the banks of the Peace River, right where it intersects with the Smokey River, Heart River, and Pat's Creek. If you want to enjoy autumn colours next to the water, this is the place for you. Along the sides of the river are beautiful hills offering incredible views of the valley below. The town itself is cute and welcoming, with lots of trails and opportunities to explore nature. Don't miss out on visiting during those sweet months before the snow falls.
Britanny Burr is a freelance writer and a contributor to Great West Media. This story was written for the 2023 Hot Summer Guide advertising feature. It is not written by and does not necessarily reflect the views of the editorial staff.