Jonathan Scott, Owner and Operator of Liquidation Warehouse, grew up in Airdrie. Scott and his family opened the business on October 31, 2020.
"Over the years I have seen the need for a place where people can find a great deal and save money on brand name, quality items," says Scott. "I love the city of Airdrie and am excited to be part of the business community to serve the city."
Liquidation Warehouse sells a variety of goods including grocery, home décor, office, automotive, health and beauty, accessories, industrial, tools, sports/fitness gear, toys, books, luggage and more. Top brands are available such as appliances from Frigidaire and GE; eyewear from Dior, Oakley, and Hugo Boss; and clothing from North Face and Calvin Klein. To get the deals on items like this, you must shop early and often, as the stock changes quickly.
"Inventory is always changing; it's almost like a treasure hunt!" confirms Scott "With a vast product selection, from food to furniture, you never know what you're going to find next. We receive new stock almost on a weekly basis and items are continually being added. People like the fact that we have brand name and quality items at discounted pricing. Our weekly changing stock keeps our clients coming back to see what's new."
Scott and his family have deep roots in Airdrie. Being city residents for nearly 40 years made the decision easy to launch the family business locally.
"It feels like there is more drive for residents to shop local here in Airdrie, which makes it great to be part of the business community," he says, before adding, "We don't like to see items go to waste, so unsold items are always donated to local thrift stores and the Mustard Seed."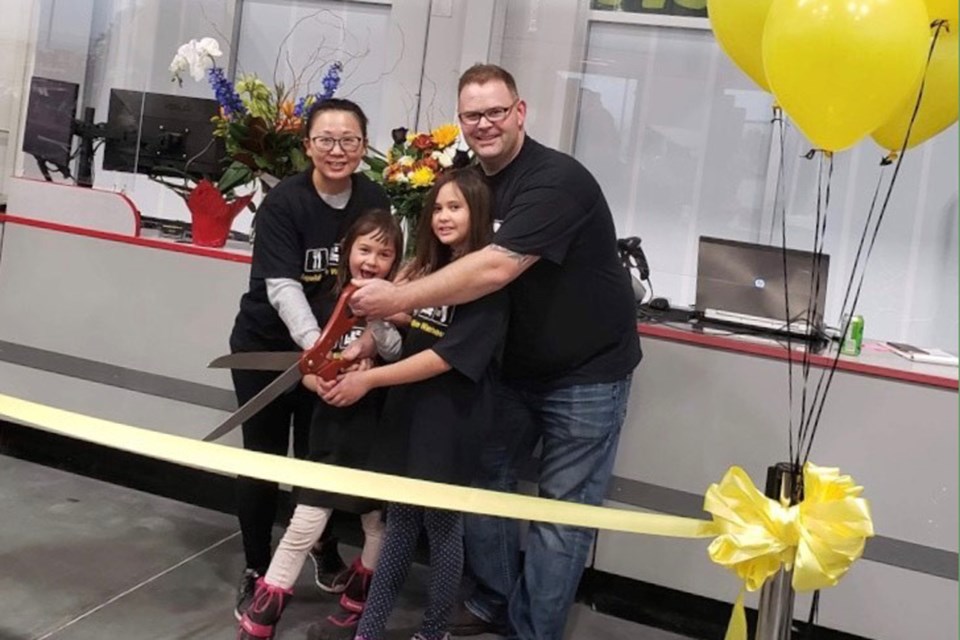 As a new business, Scott, his family, and the team are pleased with reception from customers so far. "We are excited to start establishing a regular customer base and for people to get to know us better."
Why pay full price for the same item when you can purchase it for a discount from a local business? From food to electronics, jewelry to workout gear, everything you want and need is available, brand new, at Liquidation Warehouse. With an ever changing inventory, you never know what treasure you will find next. Act fast when you see an item you love! Chances are, someone else will scoop up the deal if you don't first.
Be in the know by staying tuned to https://www.liquidation-warehouse.ca/. It's easy to see what's in stock at any particular time thanks to a very user-friendly interface that lets you sort by all products, or by categories. You can also quickly learn about new products and deals on their Facebook page.
Liquidation Warehouse is everything you've been looking for because you can save money on high end items while shopping and supporting a local business. Check them out today at #3129 2920 Kingsview Blvd SE in Airdrie and see how much you can save.