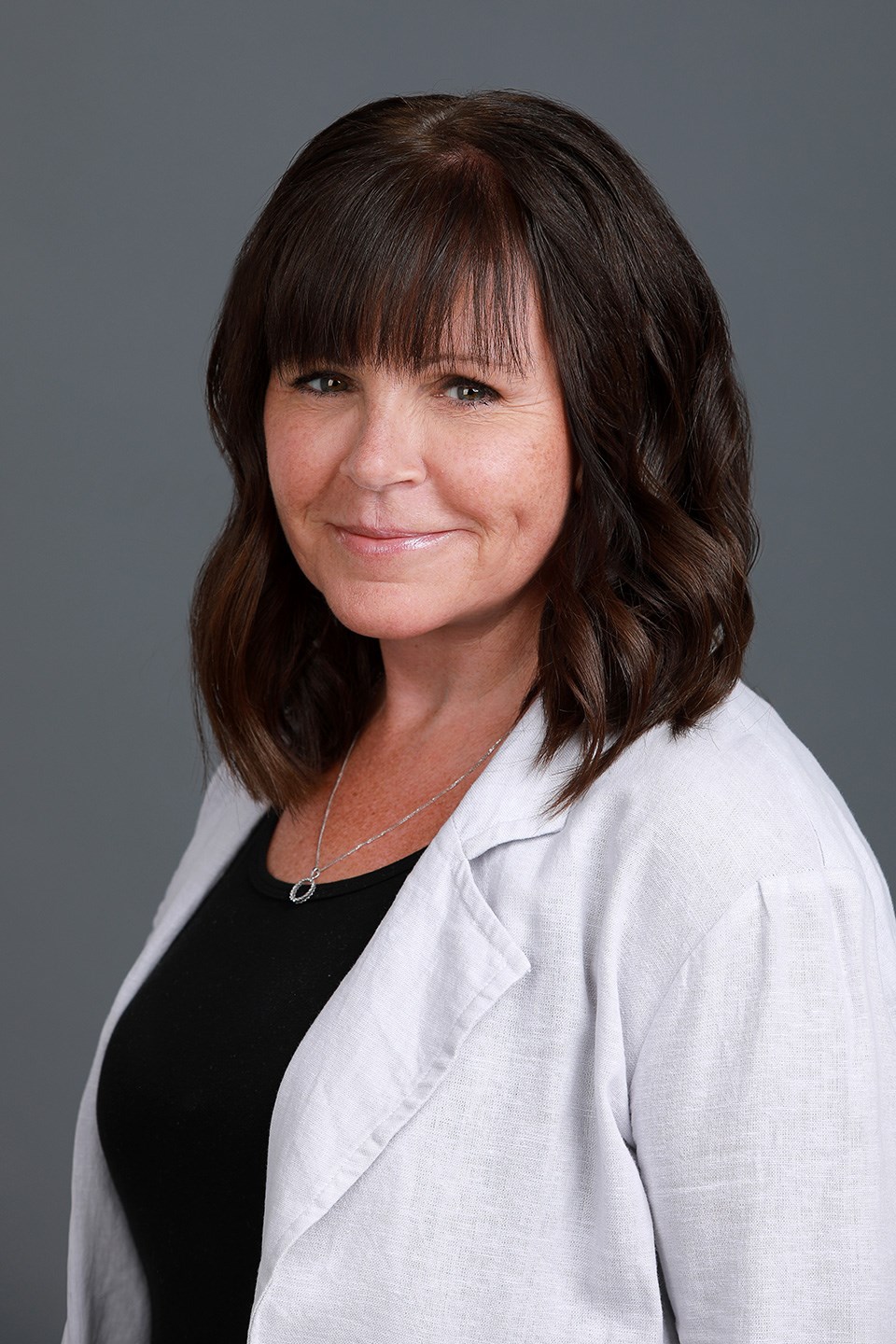 McKee Homes is a leading homebuilder in Airdrie. Grace McKee, Executive Vice President and co-owner, is happy to help locals achieve a major milestone – not just owning a home, but owning the home that is the best fit for their budget and lifestyle.
Grace joined McKee Homes in 1993.
"I finished SAIT in 1992 with a mechanical and advanced aeronautical engineering diploma, and then attended Carleton University in Ottawa to complete my aerospace engineering degree," she says. "I did not like being on the other side of the country from my family, so I decided to move back to Airdrie and forgo my aerospace engineering degree. A Calgary company offered me a job designing floor and truss systems, but my father offered me a job in our family business instead. I just knew then working with my family was the right decision for me."
"My parents, she continues, "were key to my personal success. As difficult as it was for my parents, they allowed me to make my own decisions and mistakes (some better than others) and tirelessly support my goals. At work my dad mentored me in learning home estimating and design. Coupled with my engineering background and the support from my dad, I fell into the role naturally. My dad passed in 2006 and before he died, he expressed that he had no doubt in our abilities to continue McKee Homes should we wish to. My parents' support and love throughout my life have helped shape me in who I am today both personally and professionally."
Grace had been involved in the family business during summers between semesters. After joining full-time, she reflects that it was "one of the best decisions of her life."
"My sister and brother-in-law are my partners in McKee Homes," she smiles. "We support each other at work and at home."
Grace and her family have an eye on the future of homebuilding. She explains, "Not as many high school graduates are pursuing trades as they once were, and we are extremely concerned there will be a shortage of skilled labour in the future. To bring awareness to all the many opportunities in the construction industry and at the same time empower our youth, we have a program which is in its 10th year called Building Futures. Partnered with Rocky View School Division, a group of grade 10 students attend a year on our job site and learn every segment of building a home while taking their core classes. They get exposed to engineering, trades, suppliers, marketing, sales, design, and so much more. Bringing awareness to our industry with the upcoming generation of graduates will hopefully help overcome labour shortage challenges."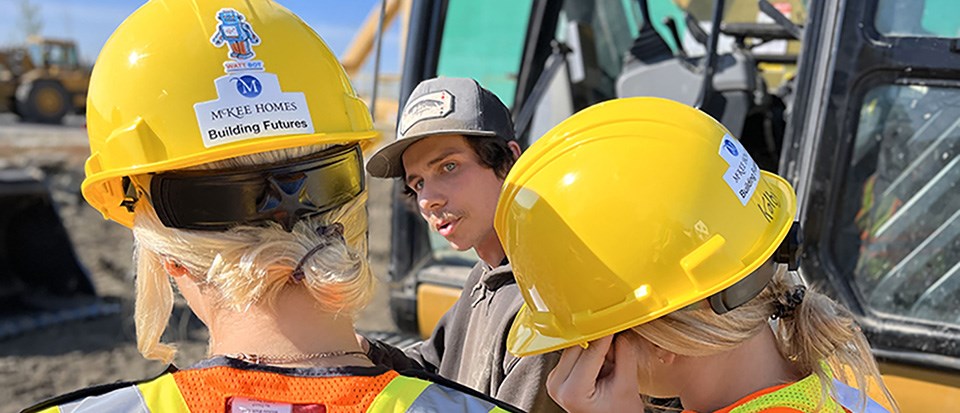 It is clear to see why McKee Homes has been chosen, for 15 consecutive years, as City View's recipient for Airdrie's Best Builder award.
"Also," Grace adds, "Our clients participate in three surveys, one before possession, one month after possession, and 13 months after possession. We have won the Customer Insight award in our market based on the number of homes we build for the past four years. These are our clients' evaluations of us, which makes this award all the more meaningful."
Grace reflects on her time in the industry, saying, "I believe in balancing being a mother (which is my most important role) with always working towards being a great leader to our team and making the right decisions for our company. As with all working parents, the balance between home and work can be a struggle. I try to do my very best every day."
She continues, "Since I graduated from high school, I have always been in primarily male dominated schooling and industry. I know the residential construction industry and I have grown up in this industry like my male colleagues; I am confident in what I do. Ultimately I just want to make a little difference in the lives of others – whether that means listening to each and every detail of what a client is looking for in their home, putting those thoughts to paper, and then building their home (I will never take this responsibility for granted), or listening to a team member who isn't having the best day and being there for them and supporting them. I think who we are as individuals is what really matters."
The future means building new communities (including Lewiston in Calgary and Goldwynne in Balzac) while continuing to give back, teaching the next generation of home builders, and continuing to give homeowners the highest quality homes and the best customer service.