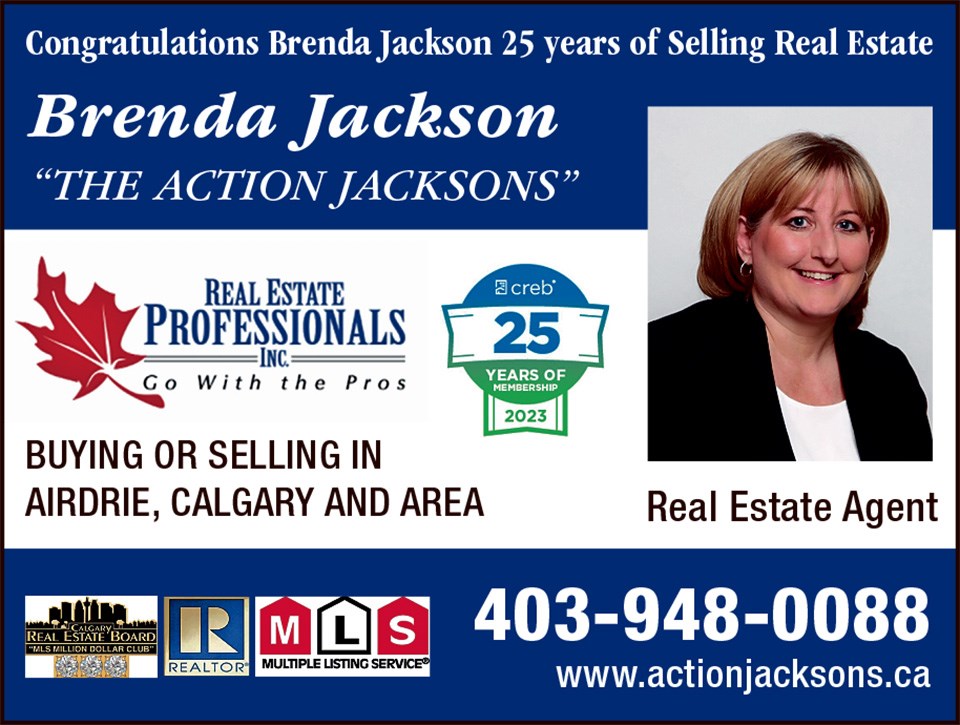 The Action Jacksons and Real Estate Professionals are thrilled to congratulate Brenda Jackson on 25 years, of helping clients Buy and SELL real estate, as a top producer in Airdrie, Calgary, and the surrounding area.
Brenda, who has a true passion for real estate, says, "I, want to thank all my clients over the past 25 years that have put their trust in me. I'm never too busy to help your family and I am always available for all your Real Estate needs. I also want to thank my Actions Jacksons family for their help over the past 25 years. Working beside my parents, Jim and Donna Jackson, as a family real estate team has been a true blessing. It's also been a pleasure raising my two boys, Cruise and Colton, in Airdrie, and I thank them for all their help. A family-positive attitude has made us a continued success!"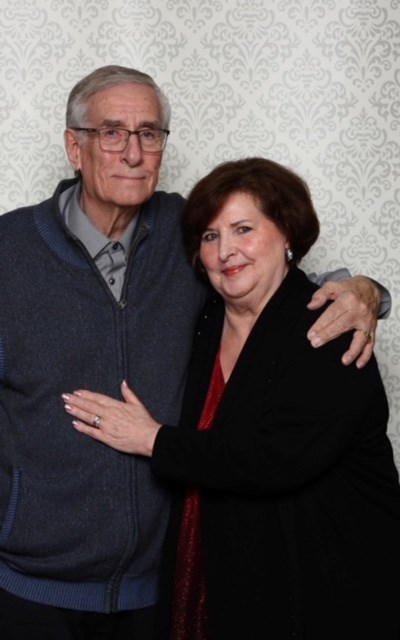 Brenda grew up in the family business and is proud of the Action Jackson's Real Estate business. When her father started building houses and her parents progressed into selling real estate, she kept learning the business from the ground up.
"I love selling houses," she smiles. I love helping people. Real Estate is a need that all people have at some point. I help my clients by solving their their dreams and wish list to build memories. Whether it is a single detached home, or a condo, or an acreage, I Love Selling Real Estate! It is an exciting process, especially for first-time homebuyers."
Real Estate is a complex process that goes far beyond connecting buyers and sellers. It involves networking, with professional industries such as Lawyers, Appraisers, Mortgage Brokers, Home Inspectors, PropertyManagers, House Cleaners, and so much more… Having 25 years of real Estate experience, (living 34 years in the Airdrie) knowing the market area, and hard work and dedication, is what she gives to her clients.
This dedication has put her, for many years, in the Calgary Real Estate Board's top producer awards.
Jim and Donna Jackson are now retired and enjoy seeing Brenda carry on the family business.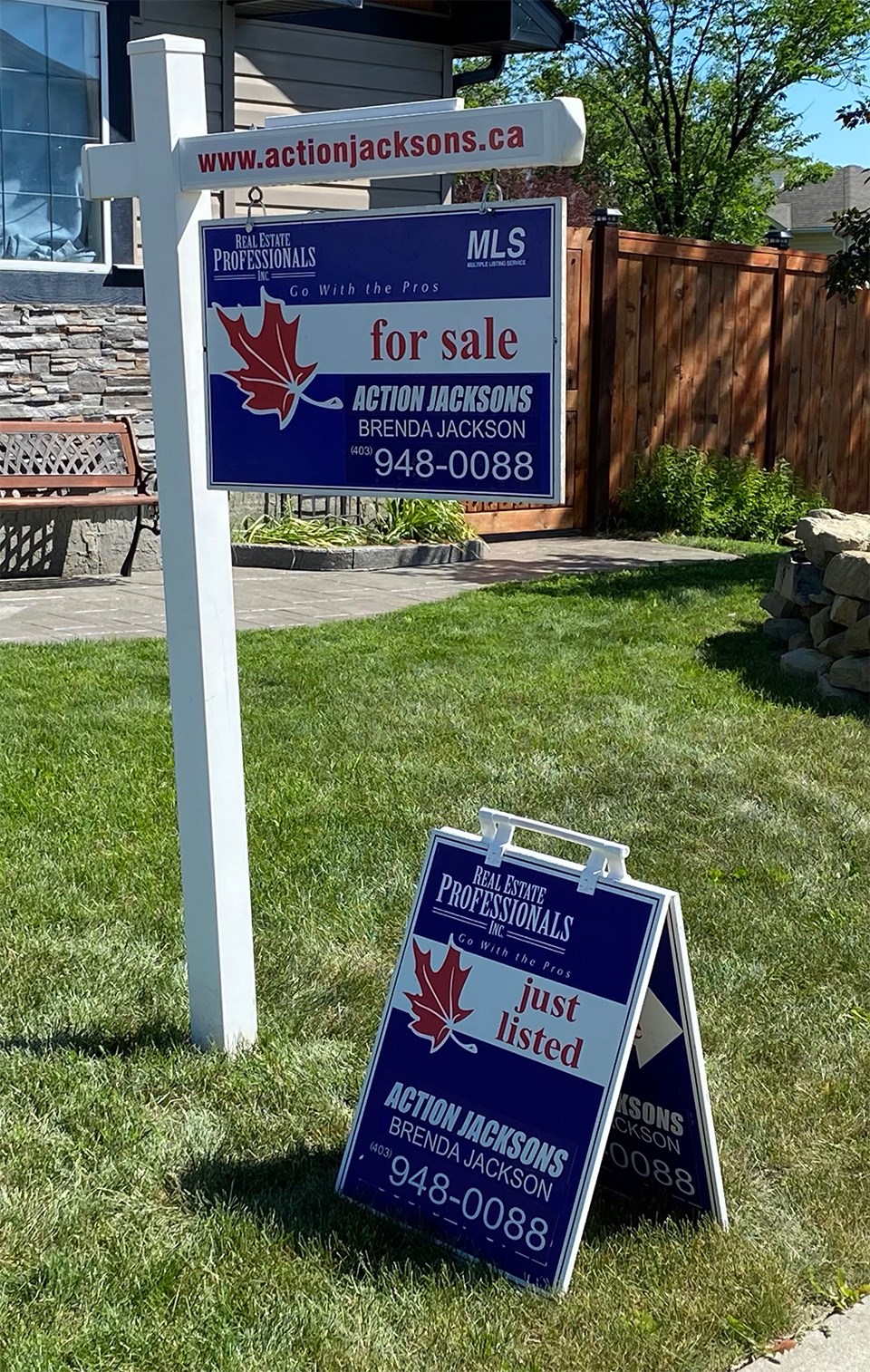 "I learned so much from my parents," shares Brenda. "Being raised and living on a farm has helped me with the knowledge of helping clients buy and sell acreages.
My dad, being a licensed building contractor and licensed Realtor, helped me with building my own home. It has been helpful to me, with my experience with buying and selling new homes and established homes."
Brenda learned from her parents that when you put your family first, it makes your life a much more positive experience for all.
Brenda and the Action Jacksons are now ready to help you Buy or Sell your home.
"Rely on us to determine the right price from market values, expose your home to a great number of potential buyers, keep you informed every step of the way, and help you find another property. We are with you through inspections, appraisals, and closing."
She continues, "For those looking to buy, expect access to the marketplace's top properties, referrals to the financing sources that fit your needs, open and consistent communication, and moving advice.
Brenda knows that there are many things to consider – and many of those things are not common knowledge among homeowners.
"The best thing to do is simply give me a call," Brenda concludes. "Whether you choose to buy or sell a home – you never have to go through any of the process alone. I am happy to answer questions and to guide you. For me, the feeling of helping someone get their dream started is priceless. So, call me 403-948-0088 and let's go BUY or SELL a home today."
"I Love to SELL REAL ESTATE."